Wedding talk
Monday 24th October:
On Monday we spent a fabulous hour discussing all things wedding for Lucy and Sophie's big day next July and I got another opportunity to show off our fabulous venue to Lucy's mum who was visiting from Scotland. 
It was all systems go after that, getting the braised steak in the oven for Monday night's meeting for Hyndburn Lodge of Installed Masters. All of whom have been leaders of their respective lodges at one time or another so quite a few VIPs in. 
Braised steak - a guaranteed winner
The braised steak is a guaranteed winner though and we couldn't really go wrong by following up with cheese and crackers. 
Wednesday 26th October:
Wednesday saw our breakfast club BNI Zeus (@BNIZeus) with a talk from Gareth Read from Avon Electrical (07966593371). 
I then met up with one of our previous brides. Sarah and Don were married at The Mill House back in June and we still meet up for lunch and a chat every now and then. One thing you do need to know is that, if you decide to get married here, you will become part of our family. We're really invested in all our couples and it's never 'just another wedding' for us. 
"We could have done with another sausage."
Thursday 27th October
Thursday was a bit of a challenge because we had 2 separate Lodges dining on the same evening. Both Lodges dined on sausage and mash or fish in a white wine sauce and Sticky toffee pudding or fruit salad. All went away happy even though there was quite a mixed bag of comments from - 'very healthy food tonight'  to 'we could've done with another sausage' (they'd already had 3 each!)
The Mill House Mojito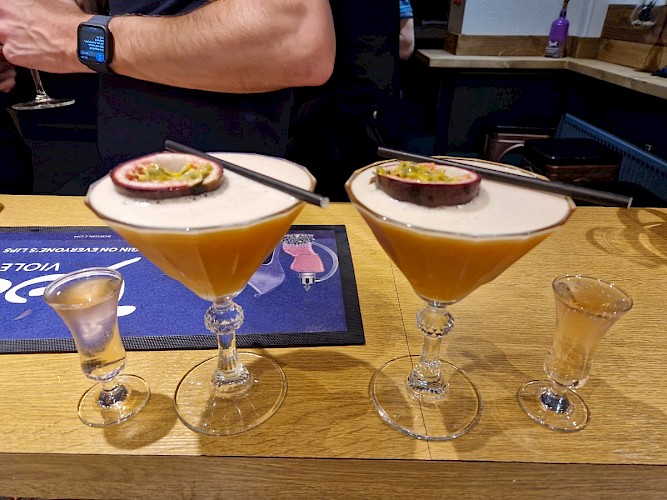 Friday 28th October
On Friday we hosted another really successful evening for NORI HR for their #12charitiesin12months.
A quiz which saw 9 teams compete for the coveted trophy. The Mill House Mojito team was a very last minute entry and having a range of ages (from 15 to 50) was obviously a good idea because we only went and blummin' won it!  
Drinks all round!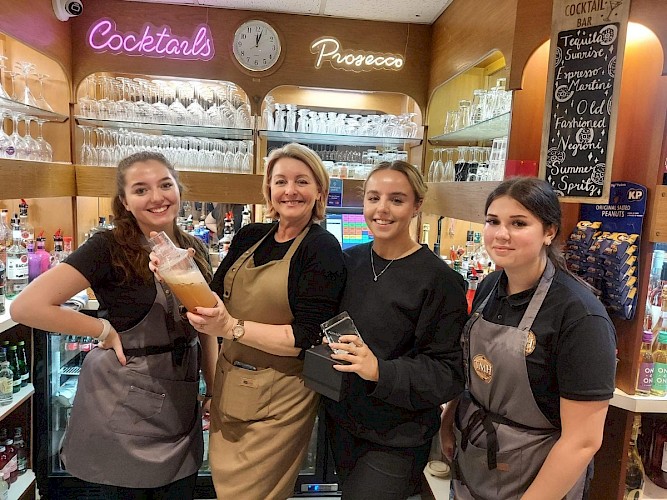 We've been asked to host their waxing night in January so look out for that one!
She said YES!
Saturday 29th October:
Saturday was a busy old day with a proposal set up for our sister company Sweetness & Lights Events at The Palace Theatre in Manchester and decorating the Large Hub private dining suite at King Street Townhouse. 
She said YES! The family from both sides were involved and the gorgeous family dog as well! 
We then hot-footed it back to the Mill House to open up for Emma's 40th birthday celebrations, which was a joint affair with her daughter, Ruby celebrating her 16th on the same night. We were entertained by James Bell - Sax for Events on sax and the guests kept their energy levels up for dancing with donuts, sweets and cake. 
A beautiful shimmer wall provided a great backdrop for the all important photos for the socials thanks to Events Wonderland - parties and events based in Blackpool.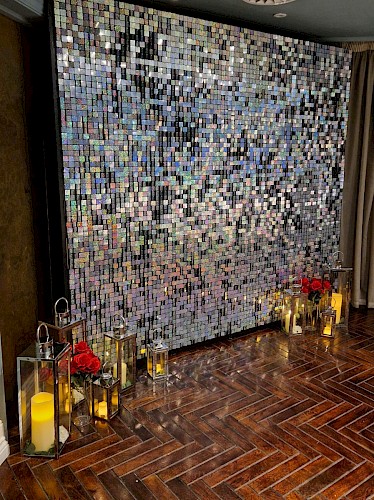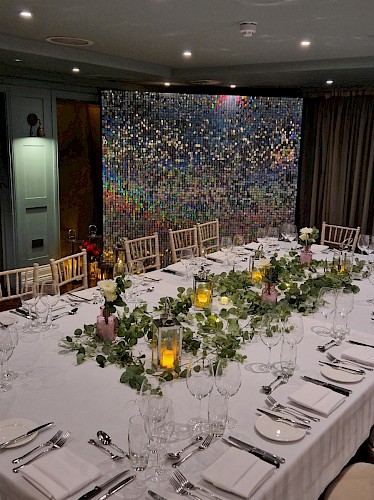 Another busy week
Another busy week here at The Mill House. If you want to know more about us and what we do, you can follow us on social media or check out our website. Alternatively you can get in touch with me, Sharon, and I'd be happy to give you all the ins and outs of our events, room hire etc.